Head Coach: Summit 15 Nike Blue / Co-Head Coach: Summit 12 Nike Elite Blue
—
Email: brad@summitvolleyball.com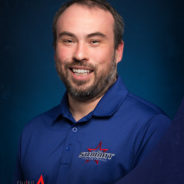 Brad Lawson continues in his 7th total season to help cement Summit Volleyball's place in the Dallas-Fort Worth Area. Previously with Summit Volleyball as a club director and head coach, Summit made tremendous advances towards their goal of returning to the top of DFW club volleyball. This past season, his 14 Mizuno team finished 4th at the Lonestar Qualifier and 5th at the NTR Regionals, and also helped Andy Gass and 16 Mizuno to a 3rd place open division finish at the 2017 Girls Junior National Championship.
Before last season, Brad spent the previous two years in his home state of New Mexico. During this time he worked as the COO, Club Director, and master coach for Ardent Volleyball Club, formerly New Mexico Juniors. Helping restructure and rebrand New Mexico Juniors to Ardent Volleyball Club and also contribute to revitalizing the club into one of the most successful clubs in New Mexico and Albuquerque area. Brad also spent time coaching with Sandia Prep (4A) and Cibola High (6A) Schools, winning back-to-back state championships at Sandia Prep in 2015 and 2016. Brad started his coaching career in the Houston area as a former college assistant coach and recruiting coordinator for three years at Alvin Community College; he also spent four years as the women's club team head coach at Sam Houston State University in Huntsville, Texas.
Brad has spent a large part of his career working in conjunction with Andy Reitinger at developing and implementing logistical solutions for large tournaments and events. Some of their clients include entities such as FIVB, USA Volleyball, Southern California Volleyball Association and Club Sports of North Texas just to name a few. Along with coaching Brad also sits on both the Junior Board of Directors and Board of Directors for the North Texas Region of USA Volleyball. Brad has been coaching volleyball for the past 20 years, and his tournament, coaching and region board experience will prove to be an invaluable asset to Summit Volleyball.
Brad is currently an IMPACT, SAFESPORT, and a Gold Medal Squared certified coach.